Posts for: November, 2019
By Beverly Claiborne DDS
November 20, 2019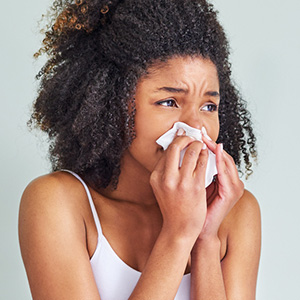 Each year thousands of people develop sinus infections from various causes. But there's one cause for sinusitis that might surprise you—tooth decay.
Tooth decay begins when the acid produced by oral bacteria erodes a tooth's enamel protection to create a small hole or cavity. Left untreated, the infection can move into the inner pulp of the tooth and tiny passageways leading to the roots called root canals. The decay can then infect and break down the structure of the supporting jawbone.
This could affect the sinus cavities, hollow air-filled spaces in the upper portion of the face. The maxillary sinus in particular sits behind the cheek bones just above the upper jaw. Tooth roots, particularly in back teeth, can extend quite near or even poke through the floor of the maxillary sinus.
If decay affects these roots, the bone beneath this floor may begin to break down and allow the bacterial infection to enter the sinus. We call this particular kind of sinus infection maxillary sinusitis of endodontic origin (MSEO), "endodontic" referring to the interior structure of teeth.
While advanced decay can show symptoms like pain or sensitivity with certain hot or cold foods, it's also possible to have it and not know it directly. But a recurring sinus infection could be an indirect indication that the root of your suffering is a deeply decayed tooth. Treating the sinus infection with antibiotics won't cure this underlying dental problem. For that you'll need to see a dentist or an endodontist, a specialist for interior tooth issues.
The most common way to treat deep tooth decay is with root canal therapy. In this procedure, the dentist enters the decayed tooth's pulp (nerve chamber) and root canals and removes the diseased tissue. They will then fill the empty pulp and root canals with a special filling and seal the tooth to prevent future infection. The procedure stops the infection and saves the tooth—and if you have MSEO, it eliminates the cause of the sinus infection.
So, if you're suffering from chronic sinus infections, you might talk with your dentist about the possibility of a tooth infection. A thorough examination might reveal a decayed tooth in need of treatment.
If you would like more information on how dental problems can affect your overall health, please contact us or schedule an appointment for a consultation.
By Beverly Claiborne DDS
November 10, 2019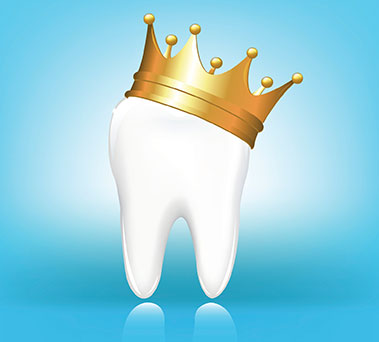 You may think all crowns are alike—but there can be a world of difference between one crown and another. Getting the crown your dentist recommends and one that's satisfactory to you will depend on a number of factors, including what you'll ultimately have to pay.
Here are 3 things you need to know about crowns before undergoing a crown restoration.
Different materials. Although porcelain is the most life-like material used, earlier types of this glass-based material weren't strong enough to withstand biting forces, especially in back teeth. Years ago, all-metal crowns were most often used until the development of a hybrid porcelain crown with an inner metal substructure for strength. In recent years stronger all-porcelain crowns have risen in popularity. The material type that works best often depends on the tooth to be crowned—all-porcelain may work for a visible front incisor, but a porcelain-metal hybrid might be needed for a back molar.
Level of artistry. While new computer manufacturing systems allow dentists to produce patient crowns in-office, most still require the services and skills of a dental lab technician. The cost difference between crowns usually occurs at this juncture: the more life-like and customized the crown, the more artistry and time required by a technician to produce it. This can increase the cost of the crown.
Limited choices. While you and your dentist want your crown choice to be as individualized and life-like as possible, your dental insurance may limit your options. Many policies only provide benefits for the most basic crown restoration—enough to regain functionality and have an acceptable, but not always the most aesthetic, appearance. To get a higher quality of crown you may have to supplement what your policy and deductible will cover.
Deciding which crown is best will depend on where it will be needed, the level of attractiveness you desire and your insurance and financial comfort level. And your dentist can certainly help guide you to a crown choice that's right for you.
If you would like more information on restorative crown choices, please contact us or schedule an appointment for a consultation. You can also learn more about this topic by reading the Dear Doctor magazine article "Porcelain Dental Crowns."