Posts for: September, 2021
By Beverly Claiborne DDS
September 20, 2021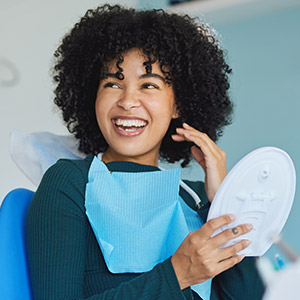 Root canals often get a bum rap. Although the procedure saves millions of teeth every year, it's often erroneously portrayed as an unpleasant experience. And if that wasn't enough, a long-discredited medical theory has found new life on the internet asserting root canals are a health danger.
First off, root canals play an immensely important role in treating teeth with advanced decay. If not promptly treated, a cavity can turn into a major infection of the interior tooth pulp and root canals, and ultimately the supporting bone. Teeth with this level of decay are not long for this world.
A root canal treatment stops this disease process in its tracks. After numbing the tooth and surrounding gums, we drill a small hole into the tooth's interior and then remove all of the infected tissue within the pulp and root canals. After disinfecting these areas, we fill them with a rubber-like substance called gutta percha.
After sealing off the access hole—and later capping the tooth with a life-like crown—the tooth is secure from further decay. And, by the way, the procedure doesn't hurt, thanks to local anesthesia. If anything, any pain caused by the decay attacking the tooth's nerves has now been alleviated.
So, what about the idea floating on the Web that root canals are dangerous? The "root" for this conjecture is a theory by Weston Price, an early 20th Century dentist, that leaving a "dead" body part in the body leads to various health problems (including cancer). That would include a root-canaled tooth, which has had the living tissue in the pulp removed.
There's just one problem—Weston's theory was fully investigated in the 1950s and overwhelmingly discredited. The supposed cancer threat was also reviewed in a 2013 study, which found no link between root canals and increased cancer risk. In fact, dental patients who had undergone several root canals had a diminished risk.
Like all other health procedures, root canals have some risks of complication. But those complications are far from life-threatening—it's tooth-saving benefits are often worth the risk. So, fear not if your dentist says you need a root canal. It won't hurt and it won't endanger your health—and it could save your tooth.
If you would like more information on root canal therapy, please contact us or schedule an appointment for a consultation. You can also learn more about this topic by reading the Dear Doctor magazine article "Root Canal Safety."
By Beverly Claiborne DDS
September 10, 2021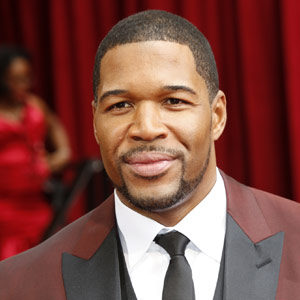 If you're a fan of former NFL player and current host of Good Morning America Michael Strahan, then you're well aware of his unique smile feature—a noticeable gap between his front teeth. So far, Strahan has nixed any dental work to correct the gap, often saying it was part of "who I am."
But if you follow him on Twitter, you may have been shocked by a video he posted on March 30th of him sitting in a dentist's chair. Calling it a "moment fifty years in the making," Strahan said, "Let's do it." After some brief video shots of a dental procedure, Strahan revealed a new gapless smile.
But some of his Twitter fans weren't buying it—given the timing, they sniffed an elaborate April Fool's Day ruse. It turns out their spider senses were on target: Strahan appeared once again after the video with his signature gap still intact, grinning over the reaction to his successful prank.
The uproar from his practical joke is all the more hilarious because Strahan has let it be known he's truly comfortable with his smile "imperfection." But it also took him awhile to reach that point of acceptance, a well-known struggle for many people. On the one hand, they want to fix their dental flaws and improve their smile. But then again, they're hesitant to part with the little "imperfections" that make them unique.
If that's you, here are some tips to help you better navigate what best to do about improving your smile.
See a cosmetic dentist. A cosmetic dentist is singularly focused on smile enhancement, and particularly in helping patients decide what changes they want or need. If you're looking for such a dentist, seek recommendations from friends and family who've changed their smiles in ways you find appealing.
Get a "smile analysis." Before considering specific cosmetic measures, it's best to first get the bigger picture through an examination called a "smile analysis." Besides identifying the defects in your smile, a cosmetic dentist will use the analysis to gauge the effect any proposed improvements may have on your overall facial appearance.
Embrace reality. A skilled cosmetic dentist will also evaluate your overall oral health and assess how any cosmetic procedures might impact it. This might change your expectations if it whittles down the list of enhancement possibilities, but it may help determine what you can do to get the best improved smile possible.
A great cosmetic dentist will work diligently with you to achieve a new smile that's uniquely you. Even if, like Michael Strahan, you decide to keep a trademark "imperfection," there may still be room for other enhancements that will change your appearance for the better.
If you would like more information about a "smile makeover," please contact us or schedule a consultation. To learn more, read the Dear Doctor magazine article "Cosmetic Dentistry."